PhD Student(Alumni)
University Freiburg Medical Centre
Institute of Experimental and Clinical Pharmacology and Toxicology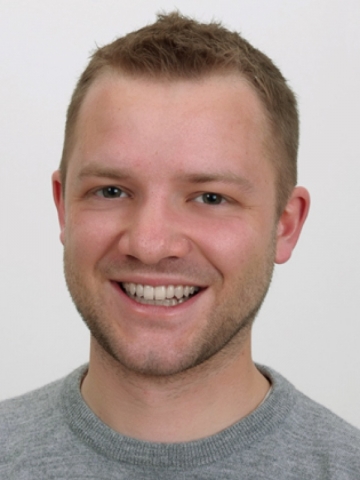 | | |
| --- | --- |
| 2019 | PhD Thesis, Albert-Ludwigs-University of Freiburg |
| 2015 - 2019 | PhD student in the Lab of Prof. Dr. Lutz Hein, Institute of Experimental and Clinical Pharmacology and Toxicology, Albert-Ludwigs-University of Freiburg |
| 2011 - 2014 | Study of Molecular Biotechnology (M.Sc.), TU Munich |
| 2008 - 2011 | Study of Molecular Biotechnology (B.Sc.), TU Munich |
Publications
Wolff J., Bhardwaj V., Nothjunge S., Richard G., Renschler G., Gilsbach R., Manke T., Backofen R., Ramirez F. and Gruning B.A. (2018) Galaxy HiCExplorer: a web server for reproducible Hi-C data analysis, quality control and visualization. Nucleic Acids Res doi: 10.1093/nar/gky504.
Nothjunge S., Nuhrenberg T.G., Gruning B.A., Doppler S.A., Preissl S., Schwaderer M., Rommel C., Krane M., Hein L. and Gilsbach R. (2017) DNA methylation signatures follow preformed chromatin compartments in cardiac myocytes. Nat Commun 8, 1667.
Werfel S., Nothjunge S., Schwarzmayr T., Strom T.M., Meitinger T. and Engelhardt S. (2016) Characterization of circular RNAs in human, mouse and rat hearts. J Mol Cell Cardiol 98, 103-107.