PhD Student(Alumni)
University Freiburg Medical Centre
Center for Chronic Immunodeficiency at Center for Translational Cell Research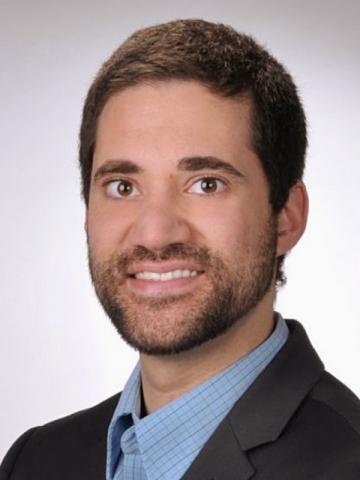 | | |
| --- | --- |
| 2021 | PhD thesis, Albert-Ludwigs-University of Freiburg |
| 2018 - 2021 | PhD Student in the lab of Prof. Bodo Grimbacher, Center for Chronic Immunodeficiency at Center for Translational Cell Research (CCI), University Freiburg Medical Centre |
| 2016 - 2017 | PhD Student in the lab of Prof. Claudia Bossen, Center for Chronic Immunodeficiency at Center for Translational Cell Research (CCI), University Freiburg Medical Centre |
| 2015 | Master thesis, Dept. of Hematology, Oncology and Stem Cell Transplantation, University Furtwangen |
| 2013 - 2014 | Master studies of Medical Diagnostic Technologies, University of Furtwangen |
| 2013 | Bachelor thesis, Dept. of Biochemistry and Pharmacology, University Clinic Buenos Aires, Argentina |
| 2011 - 2012 | Practical Semester at the Pneumological Laboratory, University Medical Center Freiburg |
| 2010 - 2013 | Bachelor Studies of Molecular and Technical Medicine, University Furtwangen |
| 2007 - 2010 | Bachelor Studies of Bio- and Process Technology, University Furtwangen |
Publications
Wolf T., Jin W., Zoppi G., Vogel I.A., Akhmedov M., Bleck C.K.E., Beltraminelli T., Rieckmann J.C., Ramirez N.J., Benevento M., Notarbartolo S., Bumann D., Meissner F., Grimbacher B., Mann M., Lanzavecchia A., Sallusto F., Kwee I. and Geiger R. (2020) Dynamics in protein translation sustaining T cell preparedness. Nat Immunol 21, 927-937.
Feuerstein R., Forde A.J., Lohrmann F., Kolter J., Ramirez N.J., Zimmermann J., Gomez De Agüero M. and Henneke P. (2020) Resident macrophages acquire innate immune memory in staphylococcal skin infection. Elife 9, doi: 10.7554/eLife.55602.
Ramirez N., Guerra F., Camporeale G., Quintana S., Diaz L.B., Cuneo N., Villacorta Hidalgo J., Tatti S.A., Alonso L.G., Borkosky S.S., Prat Gay G. and Palaoro L. (2015) Expressions of E2 and E7-HPV16 proteins in pre-malignant and malignant lesions of the uterine cervix. Biotech Histochem 90, 573-580.