PhD Student(Alumni)
University Freiburg Medical Centre
Department of Paediatric Haematology-Oncology, Children's Hospital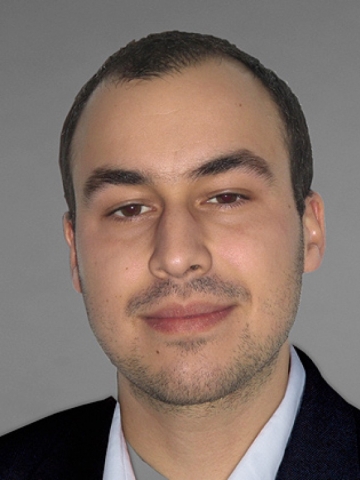 | | |
| --- | --- |
| 2016 | PhD thesis, Albert-Ludwigs-University of Freiburg |
| 2013 - 2015 | Students speaker of the IRTG |
| 2012 - 2016 | PhD student in the Lab of Dr. med. Christian Flotho, Department of Paediatric Haematology-Oncology, Children's Hospital, University Medical Centre Freiburg |
| 2011 - 2012 | Diploma thesis at the Institute of Molecular Genetics, Johannes Gutenberg University Mainz |
| 2007 - 2012 | Study of Biology, Johannes Gutenberg University Mainz |
Publications
Krombholz C.F., Aumann K., Kollek M., Bertele D., Fluhr S., Kunze M., Niemeyer C.M., Flotho C. and Erlacher M. (2016) Long-term serial xenotransplantation of juvenile myelomonocytic leukemia recapitulates human disease in Rag2-/-gammac-/- mice. Haematologica 101, 597-606.
Fluhr S., Boerries M., Busch H., Symeonidi A., Witte T., Lipka D.B., Mucke O., Nollke P., Krombholz C.F., Niemeyer C.M., Plass C. and Flotho C. (2016) CREBBP is a target of epigenetic, but not genetic, modification in juvenile myelomonocytic leukemia. Clin Epigenetics 8, 50.
Ripp F., Krombholz C.F., Liu Y., Weber M., Schafer A., Schmidt B., Koppel R. and Hankeln T. (2014) All-Food-Seq (AFS): a quantifiable screen for species in biological samples by deep DNA sequencing. BMC Genomics 15, 639.