PhD Student(Alumni)
University Freiburg Medical Centre
Department of Neuropathology, Neurocenter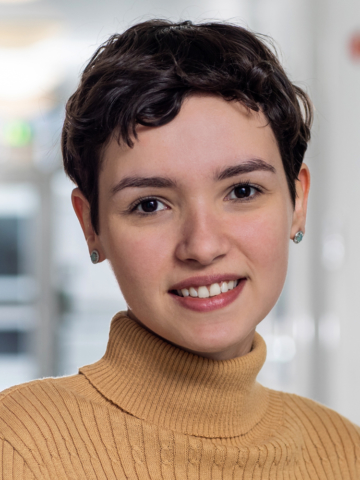 | | |
| --- | --- |
| 2019 - 2021 | PhD student in the lab of Prof. Dr. Marco Prinz, Department of Neuropathology, University Freiburg Medical Centre |
| 2017 - 2019 | Studies of Morphological Sciences (M.Sc.), Federal University of Rio de Janeiro, Brazil |
| 2013 - 2017 | Studies of Biomedical Sciences (B.Sc.), Federal University of Rio de Janeiro, Brazil |
Awards, scholarships
| | |
| --- | --- |
| 2019 | Marie Curie Early Stage Researcher Fellowship, member of the Innovative Training Network ENTRAIN |
| 2017 | Bachelor of Sciences graduated with honors (Cum Laude Diploma) |
Publications
Predes D., Oliveira L.F.S., Ferreira L.S.S., Maia L.A., Delou J.M.A., Faletti A., Oliveira I., Amado N.G., Reis A.H., Fraga C.a.M., Kuster R., Mendes F.A., Borges H.L. and Abreu J.G. (2019) The Chalcone Lonchocarpin Inhibits Wnt/β-Catenin Signaling and Suppresses Colorectal Cancer Proliferation. Cancers (Basel) 11, 10.3390/cancers11121968.
Ferreira L.S.S., Fernandes C.S., Vieira M.N.N. and De Felice F.G. (2018) Insulin Resistance in Alzheimer's Disease. Front Neurosci 12, 830.
Mendes F.A., Coelho Aguiar J.M., Kahn S.A., Reis A.H., Dubois L.G., Romão L.F., Ferreira L.S., Chneiweiss H., Moura Neto V. and Abreu J.G. (2015) Connective-Tissue Growth Factor (CTGF/CCN2) Induces Astrogenesis and Fibronectin Expression of Embryonic Neural Cells In Vitro. PLoS One 10, e0133689.